Audi Q3
Last Updated: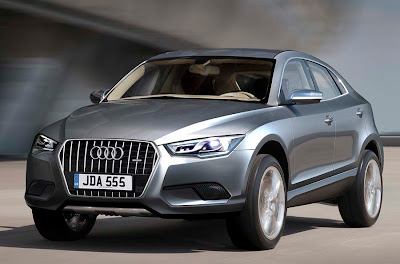 Just another illustration of what the compact Audi SUV could look like.
I thought the Q5 was supposed to be the
compact Audi SUV", I guess not.
The Q5's base engine is the GTI's 2.0 Liter Turbo.
And I can't really imagine this one getting a smaller engine. Just like the A3 and A4 I guess.
BMW is getting the X1 and Mercedes is also working on something smaller than the GLK, so why not a Q3?
All these SUVs coming out, just when most people are switching back to cars….