Chevrolet Caprice Back???
Last Updated: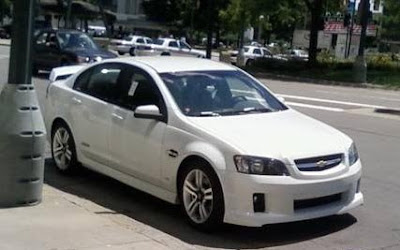 Bob Lutz just mentioned (After just a few hours on his new job at GM) that GM is now considering selling the Pontiac G8 as a new version of the Chevrolet Caprice.
Which is the opposite of what GM had been saying since they announced the death of Pontiac.
What's next? Saturn Sky as a Chevy too?
The picture above is a Chevrolet Lumina (Sold in the middle east and South Africa), which is basically a Holden Commodore with a Chevy front end. Just like our G8 is a Commodore with a Pontiac front.
It could work. But why not just have this ca as the new Impala?
Unless the next Impala is already to far along in design…
We'll see…