GM's new steering wheels
Last Updated: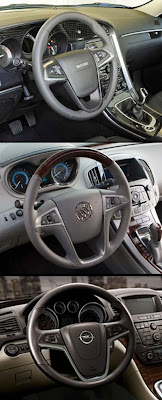 Some people have mentioned here that the new 9-5 uses GM's "corporate steering wheel".
As this picture shows, it's not really true.
Sure, they all look very similar. But they are not the same, as you can see.
Unlike the current ones, where I noticed during my test drives, that, among many others, the Solstice, Malibu and Corvette use the exact same steering wheel.
At least, they seem to make more of an effort on the new models…