Honda CRV Test Drive
Last Updated: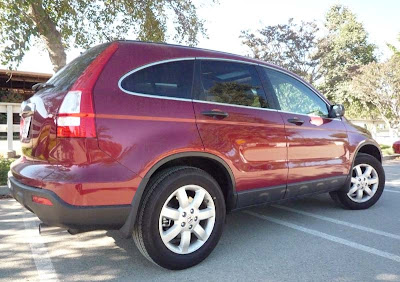 -HOW IT LOOKS.
I think the current CRV looks much better than the trucky looking designs from the 2 previous versions.
But some people actually liked the look of the old ones better.
The current model finally looks like what it has become: a replacement for many sedans.
We've all seen so many of them around too. As I was driving it I noticed that CRVs were everywhere around me.
It's almost weird.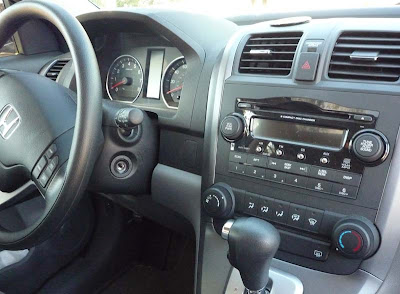 -HOW IT IS INSIDE.
I have to say, I don't like the interior. Especially in the depressing grey color of the one I was driving.
It seems that Honda has been using the same grey and beige since the 80's.
And every surface uses hard plastics. Sometimes it's almost OK. But here, they do look hard and cheap.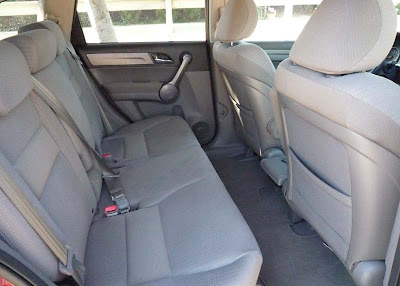 -One good thing about the interior: it is roomy. The back seat has much more legroom than a similar size sedan. And most than other SUVs in the price range.
But look at the picture below. My EX model doesn't even have a proper console. Just this weird tray that you can fold. So you can't really hide anything.
Except in the two very small glove compartments in the dashboard.
You have to step up to the EX L (W. leather) to get a small console. A weird design if I ever saw one…
The stereo in the EX is just OK. Again, the EX L has a better one. At least it has an iPod plug.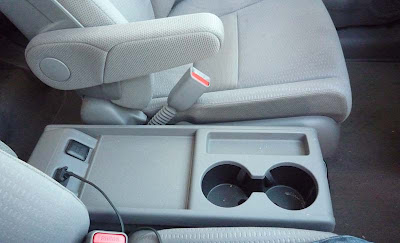 -HOW IT DRIVES.
-Ride.
The ride in the CRV is excellent. Even just a bit firm, which is great.
It feels pretty wide and much more stable than the Nissan Rogue.
-Steering.
The steering is also a bit firm. Which is good. Nothing floaty or loose.
-Engine.
The engine is always quiet and smooth. And there is enough power for this car.
It is one of these 4 cylinder engine that makes you wonder why you would ever want a V6.
But gas mileage isn't that great. City driving returned about 17 to 18 MPG. And I squeezed 28MPG on the FWY.
My average for the week was 19.5 MPG.
That's just a little bit better than what I got with a Lexus RX 350. (18) But I did get 31 HWY with the new Murano.
Every time I drive a small SUV with a 4 cylinder, I am surprised about the mileage not being that great.
I guess they are still heavy and tall….
-Transmission
The 5 speed isn't the smoothest. It is OK, but I could always feel the shifts.
Which would have been fine a few years ago, but now, most transmissions are smoother.
But it it pretty responsive.
-SO?
Don't get the CRV if you want to have fun driving. Because it's not fun. It does everything it is supposed to do.
But it is strictly a transportation machine.
It that sense, it reminds me of the Camry. There is nothing wrong with it, and owners love them. Just like the Camry.
It is pretty much the Camry of small SUVs.
With no personality whatsoever.
It has that "small Minivan" feel to it. Hard to explain. I just was never looking forward to driving it.
The CRV EX FWD is $24 200. You can get them for at least $2000 off.
But right now, you can also get a $26 500 Mazda CX-7 Touring for well under $22 000.
The Mazda does everything better than the CRV, and is a joy to drive. And has an amazing interior.
The CRV is fine, but I would never get one as long as Mazda makes the CX-7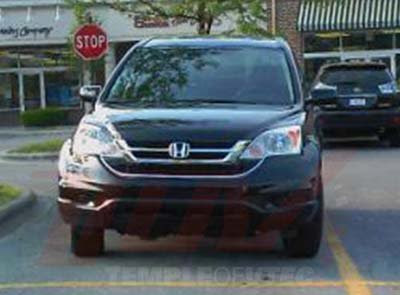 Here is a picture of the upcoming revised 2010 model.
Changes will pretty much be the new front end and some very slight revisions.
I really don't think adding more chrome makes things that much better. How about a nicer interior instead?