Mercedes SLS AMG
Last Updated: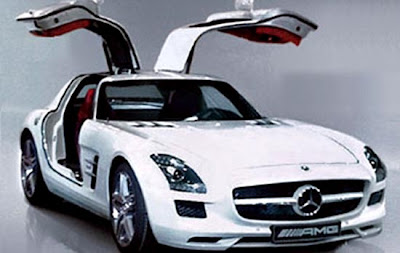 This will be a new version of the old classic Gullwing.
They are talking about 571HP from the 6.2 Liter V8.
So this will be much more expensive and exclusive than the SL.
Later an all electric version is planned with 4 electric motors for a total of over 530HP!
That sounds pretty amazing….
No doubt a striking car, but I really think round headlights would have looked better…