2011 Hyundai Equus for the US
Last Updated: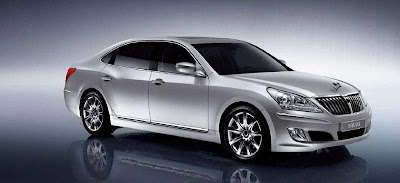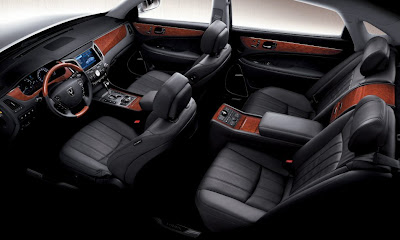 The Equus is coming here. It is now official.
And most people are guessing a $50 000 base price.
Here is some of the Hyundai PR BS about it:
-Hyundai is shaking things up at the annual Pebble Beach Concours d'Elegance by announcing its intention to launch its most premium luxury sedan in the U.S. next year.
Hyundai's flagship, badged as the Equus in the Korean market, will be on display and on the roads surrounding the annual gathering of collectible classic luxury automobiles throughout the week, giving attendees a glimpse of the company's most prestigious model.
"We showed the car at the New York Auto Show earlier this year, and the response was fantastic," says John Krafcik, Hyundai Motor America president and CEO. "Since then, we've had a fleet travelling around the country, capturing input from our dealers and consumers. Here, too, the response was extraordinarily positive, and similar to the market reaction to the award-winning Genesis, so we've decided to bring it to the U.S."
Here in the U.S., the runaway success of the 2009 Hyundai Genesis, which has garnered worldwide critical acclaim and remarkable sales success, gave Hyundai reason to consider expanding its brand further into the upper echelon of automotive luxury. But it was dealer and consumer response to a summer-long tour that saw Equus sedans visiting Hyundai showrooms across the country that solidified the decision.
The new sedan will be sold in the U.S. beginning in late 2010.