All new 2010 Chevrolet Agile
Last Updated: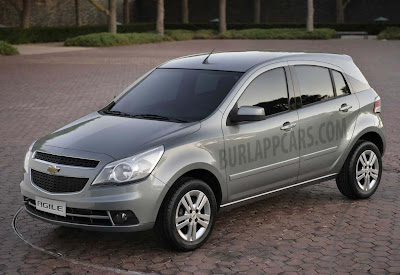 This was supposed to be mainly for foreign markets, but I also hear it could come over here as the next Aveo.
It looks OK, but really, almost nothing like the sketch GM released a few weeks ago. What a shame.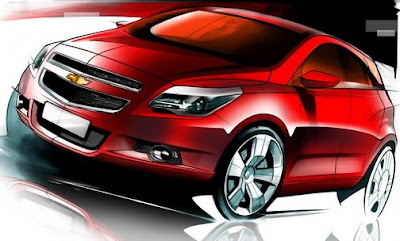 Not sure what the deal is here…
Maybe the sketch shows a US version, or something. The front is not even the same.
Plus the black plastic on the side behind the rear window looks really bad and cheap…
We'll see.
More pictures soon.