Cadillac ATS
Last Updated: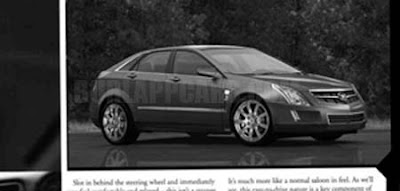 GM did show a few "secret" things to a few people last week, including an upcoming small RWD model for Cadillac.
The "Europe Only" BTS replacement has been in the work for a few years. So a hatchback was included mainly for the European market.
Which is what this picture (sent to me) is showing. Not sure if Cadillac will keep selling cars in Europe at all.
The the hatch might be out. Leaving a sedan and a coupe for the US market.
A great idea anyway. Competing mostly with the Lexus IS.
I'm sure GM will refer to this as a 3 series fighter. But the truth is, most BMW buyers won't even consider anything else. They just want a BMW.