Mazda3 Test drive
Last Updated: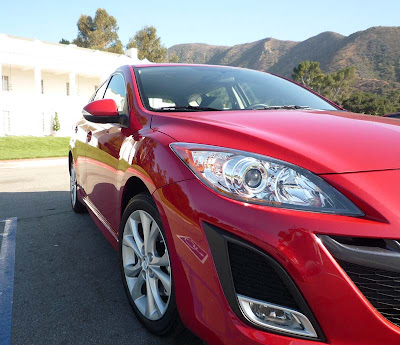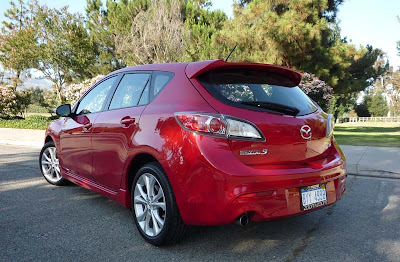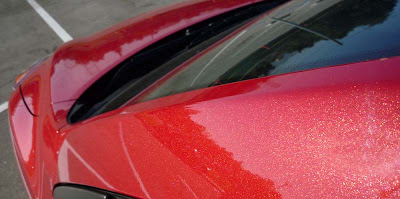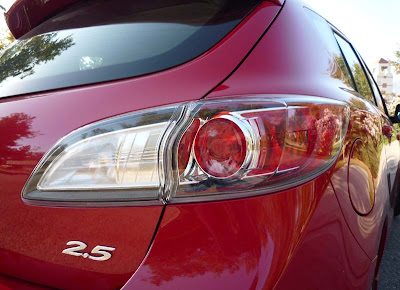 -HOW IT LOOKS

I always loved the design of the Mazda3 hatchback. And I also really like the new design.

Sure, it is not as "pure" as the previous one. But I think it looks really good in real life.

The sedan also looks much better and substantial than the previous rather boring design.

I know lots of people have talked about the "smile" up front, but I don't mind it.

And my test car came in a rather striking metallic red color. It wouldn't be my personal choice, but I actually loved it.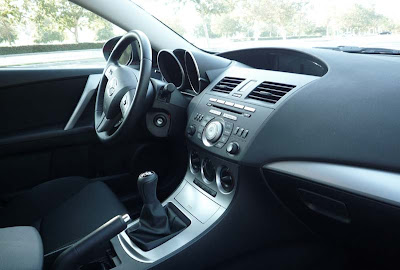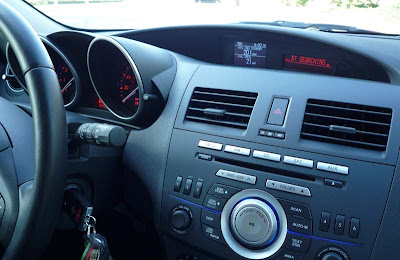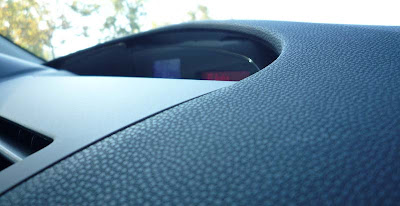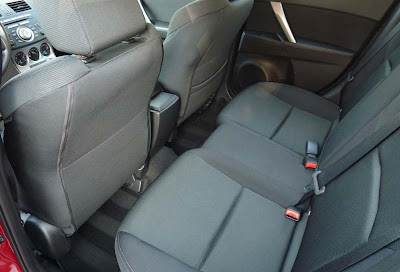 -HOW IT IS INSIDE.

I have to say, this is one of my favorite interiors. It looks great and feels very upscale thanks to the high grade plastics used everywhere.

It is very roomy upfront, although not that big out back.

The standard stereo is perfectly fine, and it even comes standard with streaming stereo Bluetooth, so you can listen to the songs from your phone without any wires.

Until the iPod itself comes with Bluetooth.

Even the cloth used in my Sport version looked really nice and never felt or looked cheap. Leather is standard on the Grand Touring.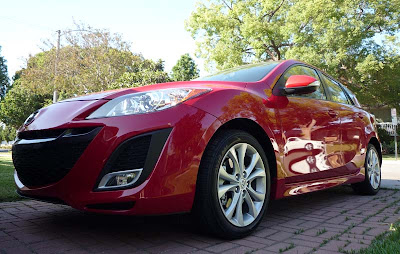 -HOW IT DRIVES.

-Ride.

The ride is as good as it gets, especially in a car under $20 000. It is a bit firm yet always smooth and comfortable.
-Steering.

The steering is equally pleasant, with great feel and very precise.

It helps make the car a pleasure to drive.
-Engine.

I would say that if there is a weak point, it would be the engine. It has plenty of power, and the car feels really quick, all the time. But it does sound a bit buzy. And not as smooth as some other engines of the same size. It is the same problem I had with the new Mazda6. But I thought it would be more acceptable in the cheaper Mazda3. It is.

But still, for instance, the smaller 2.0 Liter in the Nissan Stanza feels and sounds like a luxury car engine next to it.

That say, it is still fine. Not rough or really noisy in any way. It's just that in 2009, others do it even better…

In my week drive, I got 21MPG in the City, with a high of 38 on the Freeway.

-Transmission.

The car I drove had the standard 6 speed and it was a pleasure to drive. Very smooth with a very forgiving clutch.

I would actually pick it over the automatic.
-SO….
I think the new Mazda3 is pretty much the best compact you can get in the US. I really do not get anyone who would pick a Corolla over this. Even a Civic, and I do like the Honda.

I'll take the Mazda's slightly noisier engine any day to be able to drive that car. Every ride put a smile on my face, and I couldn't wait to drive it.

That's what it should be all about. Fun….