2010 Nissan Altima
Last Updated: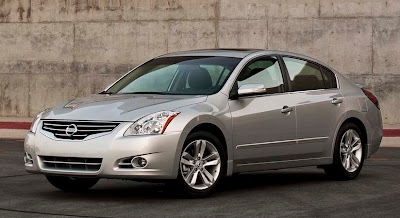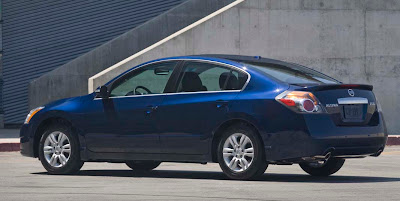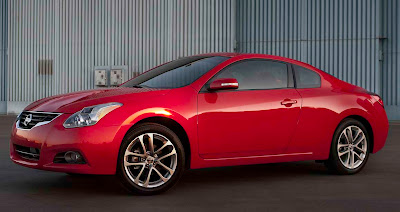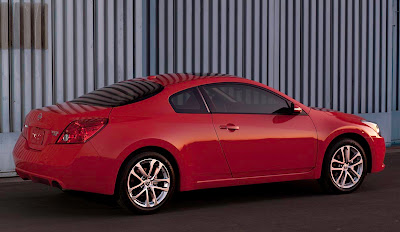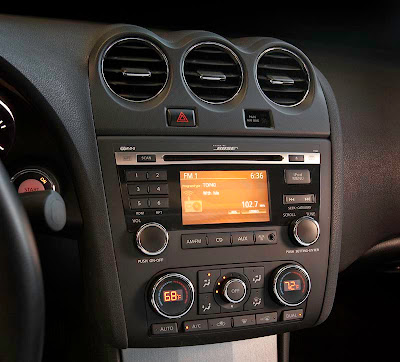 I think the Altima is a pretty good looking car, and didn't really need these "adjustments" to its design.
In my recent test drive of the coupe, I noticed a couple of cheap interior bits around the console, and from what I saw on other pics, they are still there.
The only change to the interior seems to be the new stereo unit.
I also hope they offer some kind of new light color interior. The old being/brown combo most japanese manufacturers still use just doesn't cut it anymore.
The weirdest thing seems to be the pricing .
On the Coupe, you can get a 6 speed manual with the 2.5 Liter engine for $22 500.
But the V6 with a stick now starts at $29 600!!! That's about $2500 than the 2009 model I drove!
And about $2300 more than the CVT model for 2010.
Looks like Nissan really does NOT want people to get the 6 speed manual. Why even offer it then???
It's a shame really, that transmission is one of the best I've driven lately.
Here is the official PR BS, as well as all the prices:
-Altima Sedan 2.5 S 2.5L CVT $19,900 USD
-Altima Sedan 2.5 S 2.5L CVT $21,840 USD
-Altima Sedan 3.5 SR 3.5L V6 CVT $24,520 USD
-Altima Coupe 2.5 S 2.5L 6MT $22,440 USD
-Altima Coupe 2.5 S 2.5L CVT $22,940 USD
-Altima Coupe 3.5 SR 3.5L V6 CVT $27,270 USD
-Altima Coupe 3.5 SR 3.5 V6 6MT $29,600 USD
2010 Altima Hybrid $26 780
……….
"Among the many changes for all 2010 Altimas are a restyled hood, grille and front bumper, new wheel designs, standard Vehicle Dynamic Control (VDC) on all models, revised interior fabric and finishers, new exterior colors and revised option package content. In addition, the previous Altima 3.5 SE designation has been renamed the 3.5 SR.
Along with the exhilaration provided by the driver-oriented cockpit and high levels of Altima performance, the "entertainment factor" of Altima's interior has been upgraded with new available premium audio packages that include a Bose® AM/FM audio system with nine speakers, 4.3-inch color display, USB port with iPod® connectivity, Bluetooth® Hands-free Phone System, MP3/WMA CD-ROM playback, XM® Satellite Radio (XM® subscription required, sold separately) and RearView Monitor."