2011 Hyundai Sonata. No more V6.
Last Updated: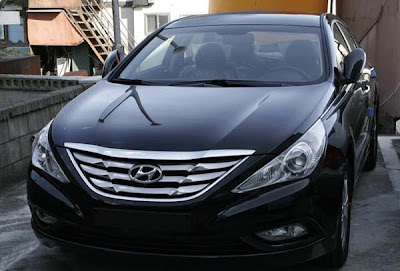 Apparently, Hyundai is considering skipping the V6 for the new Sonata in the US.
They already won't offer it in its home market.
With the V6 only getting 15% of the sales in the US, it does make sense for Hyundai not to offer one.
Apparently, the revised 2.4 Liter will get close to 200hp. Which is more than enough for a family car.
Korea gets a smaller 2.0 Liter with 165hp as standard equipment.
If they need more power, I'm sure they could ad a turbo to the 2.4 Liter.
I'm actually glad to see a major manufacturer take a chance by not following the stupid "more horsepower/larger engine" trend.
It's about time.
This is almost 2010, and we should be able to get more than enough power in a mid size family car without using larger, and larger V6 engines.