2011 Infiniti M
Last Updated: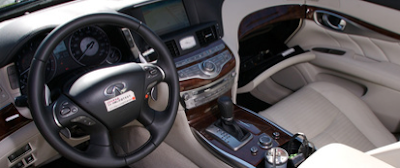 This is one car that seems to look much better in these real live pictures than the official shots from Infiniti.
Weird, you would think they'd hire the best photographer when spending millions launching a brand new car…
I would guess it will look even better in the flesh.
A hybrid version using a smaller 3.0 V6 might still come out next year.
Click on the title for all the pictures.