2012 Hyundai Accent
Last Updated: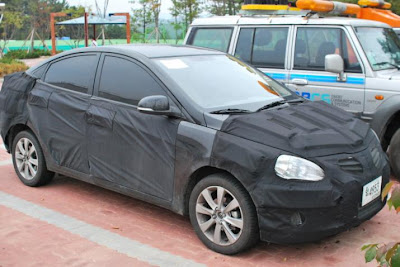 It seems that the smooth coupe like look of the new Sonata will make it into pretty much all new Hyundai sedans.
After seeing pictures of the new Elantra, it is clear they are adopting a similar roofline for all these upcoming sedans.
At least it'll make them look a bit different than the competition.
Rumored engine for the next Accent is a direct injection 1.6 Liter with 140hp.