Alfa Romeo Diva?
Last Updated: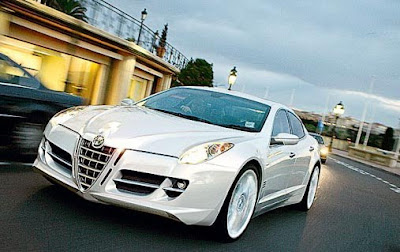 This illustration shows what the next big Alfa sedan could look like. Replacing the discontinued 166 model.
The car on the picture is quite stunning. This would be an amazing alternative too the boring looking offerings from Japan and Germany.
Fiat is now thinking of using the next Chrysler 300 platform as a base for the big Alfa.
So it would be a RWD car.
We'll see…