Fisker Karma MPG
Last Updated: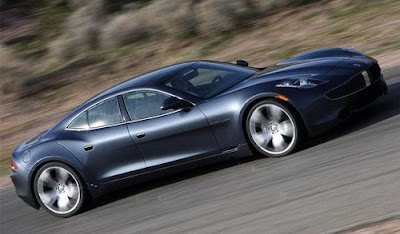 Fisker claims their stunning Hybrid sedan will average an amazing 67MPG!
We are talking about a car that produces over 400hp too!
Apparently, it will also allow you to drive about 50 miles with the electric motor alone.
This seems like the perfect luxury/sport sedan.
How come the "big guys" can't come up with a car like that?
Sure, the Karma isn't cheap, starting at $88 000.
But it is using GM's own 2.0 Liter turbo. (Which I loved in the Solstice I drove last year).
So how come GM doesn't come up with a true 21st Century hybrid Cadillac ?
It looks more and more like the true future of the US auto industry is in smaller companies like Fisker and Tesla.
They are the Henry Fords of the 21st Century.