New engines for the 2011 Ford Mustang
Last Updated: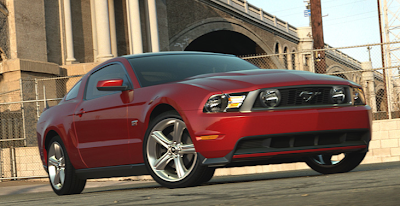 We new it was coming.
-3.7L V6 to be rated at 315 horsepower: Same as 2010 GT; 15 hp more than Camaro V6
-No immediate plans for EcoBoost V6 Mustang due to small horsepower gap between EcoBoost and 5.0L V8 (365 vs 400)
-2011 Mustang GT to be rated at 400 horsepower, will get increase in 2012
-2011 Mustang GT to get 6-speed transmission and variable valve timing
-2011 Mustang GT Track Pack to include Brembo brakes
-2011 Mustang GT 5.0L V8, 6-speed, track pack, Brembo brakes ran even with 414-hp BMW M3, which is 200 lbs lighter, at GingerMan Raceway in South Haven, Michigan
-2011 Shelby GT500 to get Aluminum Block
-Next special edition: 2012 Boss
Great news about the smooth, powerful and refined new V6.
Click on the title for more.