Nissan Altima Coupe test drive
Last Updated:
-HOW IT LOOKS.
I have to say, I usually like coupe better than sedans. It has nothing to do about how they drive, but a two door car usually looks better to me…
Plus, they don't make as many. The Altima sedan is a very popular car, and they are everywhere. Not so the coupe.
The car I had for a week had the larger 18 inch wheels. And I think it helps a lot. It just doesn't look as good with the smaller 17 inch.
Maybe the 2010 model will bring new and more attractive wheel designs. It needs it.
Otherwise, I like the design. It's not the best looking coupe out there, but it does look good.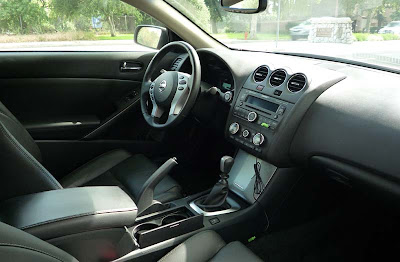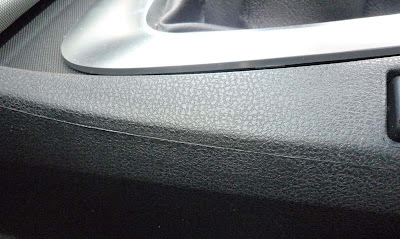 -HOW IT IS INSIDE.
The interior is very similar to the sedan. The dashboard is exactly the same. Which is fine. It is attractive and uses nice soft plastics.
The console isn't so lucky. It is made of hard and cheap looking plastics with visible edges .
Not great.
My car had a black interior with leather. The other choice is the beige/brown dash combo. Something out of the 90's that most Japanese car makers still offer.
This car would look so much better with a cream/black interior. Like some German models…
The seats are great, the driving position is fine, and the Bose stereo sounded really good. It included an iPod plug. Which I hear will be replaced by a USB connection and streaming stereo Bluetooth for the 2010 model.
Like in most coupes, the back seats are OK. But not great.
If you really need more room back there, get the sedan.
-HOW IT DRIVES.
-Ride.
The ride is firm, but always comfortable.
I do have a problem with all the Nissan models based on the D platform, like the Murano.
These cars feel OK, but never super solid for some reason. Unlike the bank vault like feeling you get driving Infiniti models based on another platform.
The Nissan platform just feels a bit light. I guess most people wouldn't notice it, but I do every time.
Small bumps seem to have trouble being absorbed. You feel most small ripples on the road at low speed.
Sure, it could be called "sporty". But to me, it just feels a bit unrefined.
Plus it created a couple of small rattles inside the cabin.
One thing I need to mention is the horrible visibility problem from the driver's seat when looking to your left.
Trying to see if someone is in the next lane.
The interior padding of the pillar behind the door is very thick. So you just "can't see shit" when you turn your head.
You would think someone would have noticed that…
-Steering.
The steering is light, yet precise. But it is too light.
Especially for a car that is supposed to be a bit sportier than the sedan.
I wouldn't mind a bit more effort dialed into it.
Especially considering I was driving the sportiest combo available, with the 3.5 Liter V6 and 6 speed manual.
-Engine.
Once again, the Nissan V6 is a pleasure to drive. This is one of the best engines out there.
It also makes for quite a luxurious feel on the highway. The car is very quiet.
My best mileage was 32MPG on the freeway. While my weekly average turned out to be 21.5 MPG with mostly city driving.
I thought it was really good for a car with plenty of power from a "big" 3.5 Liter V6.
-Transmission.
The 6 speed manual is one of the smoothest I have ever used.
It is very easy to get into any gear, and the clutch is pretty light and forgiving.
A pleasure to drive, every time.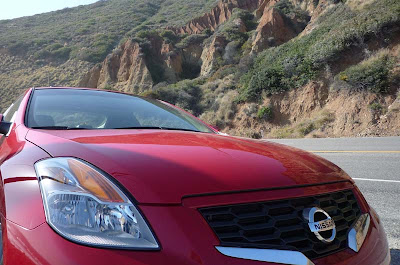 -SO???
I really enjoyed my week with the Altima coupe.
The engine and smooth 6 speed make this car a joy to just pick up and go.
This version starts at $27 000 (Carsdirect has them for about $24 000)
My car's premium package adds about $3000.
Sure, there are a few things like a few cheap interior bits, a couple of rattles. So it's not perfect.
But it's also a good looking coupe for $24 000 with one of the best engine in the business.
There is always a compromise somewhere.
A smile on your face every time I drive is worth a few of these compromises. At least to me…