2010 Nissan Rogue Krom
Last Updated: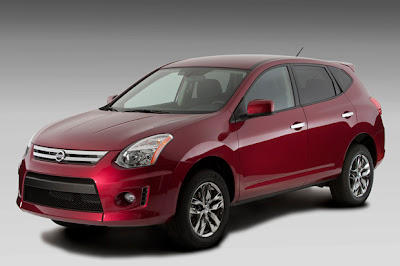 Or how to make the Rogue even uglier.
I guess the vulgar "Krom' treatment worked well enough on the Cube, so Nissan is now offering it on the Rogue.
The weird thing is that it has a new front end.
It doesn't match the rest of the car at all, or even look like a Nissan in the 1st place.
Maybe it is a preview of what all Rogue models will get later.
Not an improvement.
Bring over the Kashkai!