2010 Opel Meriva
Last Updated: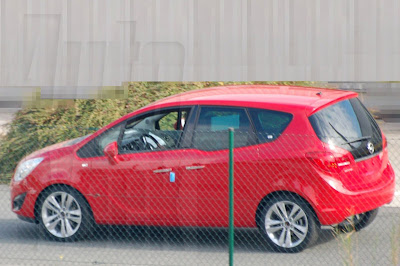 The new version of this tiny minivan is almost ready to come out.
Not here of course.
This could have made a cool small Saturn. But now that it is Buick's job to sell Opels in the US, I really don't think we'll ever see this over here.
The new Astra is as small as a Buick should get. Even that might be too small for the "Premium" brand Buick wants to become.
Unless GM finds a way to build this in Mexico and gring it over here as a Chevrolet…
Who knows…