2011 Lexus GS?
Last Updated: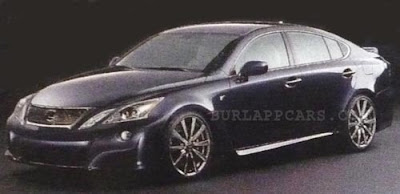 Even though this is an illustration, a new GS is on the way.
With a new E Class and Inifiniti M out, Lexus will need the GS to compete in the segment.
Engines will probably be similar to the current version.
A more sporty "F" version should be offered for the 1st time, competing with the M4 and AMG models form Germany.