2011 Mercedes CLS
Last Updated: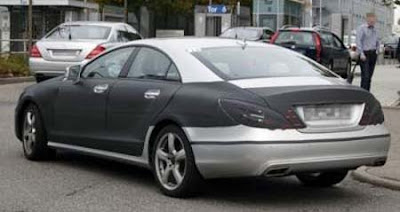 This time with less camouflage.
To me, the current CLS is one of the best looking car on the road. So I am not looking forward to see a redesigned version.
Such a crazy mad world we live in where everything has to be redesigned or discontinued, no matter how great it already is…
But I must say, the current E Class coupe does look quite beautiful in person (Not so the sedan…)
So there is some hope. But I really don't think they can top the current one.
We'll see…