2011 Toyota Yaris Hybrid
Last Updated: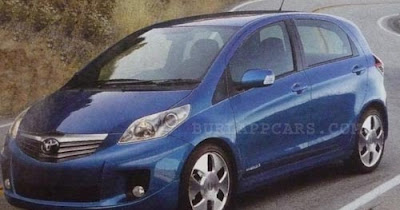 The next generation Yaris will get a hybrid version.
It will be the cheapest Hybrid car sold by Toyota and will compete directly with the upcoming Honda Fit Hybrid.
But my guess is that it'll probably be cheaper than the Fit Hybrid. (The Yaris being cheaper than the Fit to begin with…)
Europe will also get the Auris Hybrid. Which will be priced between the Yaris and the Prius.
The Auris is the Euro Hatch version of the Corolla, but no Corolla Hybrid is planned for the US.
Seems like Toyota is betting on Hybrid instead of Diesel.
Probably a good move for the US, but Europe is still mostly a diesel market…