2012 Ford Focus
Last Updated: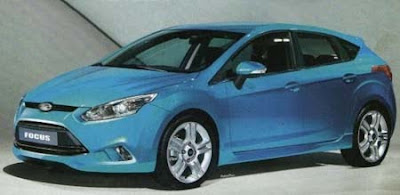 Just an illustration. But probably close to what it'll end up looking like.
Pretty much a big Fiesta.
Which is fine.
I have seen a couple of Fiestas around Hollywood, and they look amazing.
Especially next to most of the boring looking competition offered in the US.
This new Focus will become the Cruze's nightmare when it comes out. And it will come out just about a year later, or even less.
And Ford is already talking about new Ecoboost engines with plenty of power. I hear about 180hp from a 1.6 Liter engine.
If they can match GM's claim of 40MPG for the US Cruze, they will have a winner.