2012/13 Toyota Corolla?
Last Updated: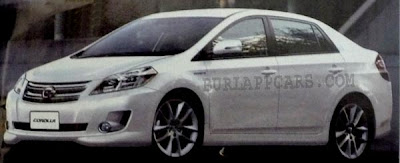 Just an illustration so far.
But I'm pretty sure the corolla will end up being quite a conservative looking car, again.
The Civic still looks fresh and modern after a few years, while the current Corolla already looked old when it came out,
Plus, new competition from Kia, Hyundai and even Ford and GM won't help Toyota.
I guess if there is a market for boring and borderline ugly looking compact sedans, the Corolla might soon be the only choice.