New Mitsubishi Crossover
Last Updated: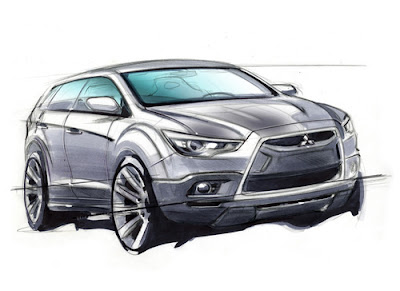 Mitsubishi has just released an official "Optimistic" sketch of their all new upcoming Crossover.
It is no doubt the production version of the small cX Concept from a while ago. The one they'bve been testing for a while.
Here is the official word:
"Mitsubishi Motors Corporation (MMC) announces today the forthcoming introduction of its all-new on-road Compact Crossover, to be retailed first in Japan from February 2010 onwards.
Derived from the much-acclaimed 2007 Concept-cX show car, it is the latest development of MMC's mid-size global platform ("Project Global").
This most important product will further support Mitsubishi Motors' strategic shift from being an SUV-focused nameplate to a manufacturer of environment-friendly passenger cars & crossovers*, with a presence in the "authentic off-roader" segment** – itself pre-empting structural changes in market demand.
As such – and after i-MiEV – this on-road Compact Crossover will be the Corporation's next game changer towards lower impact vehicles, in their format and/or in the innovative MMC proprietary technologies they will feature.
The European premiere is scheduled for the 2010 Geneva Motor Show."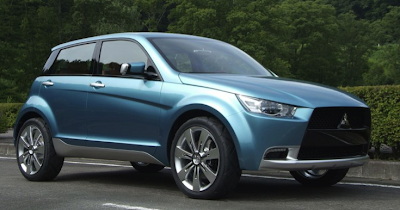 Here is a picture of the original concept.
From what we've seen so far of the production model through various spy shots, the final design should end up being very close to the concept.
Will this be enough for Mitsubishi to survive? Especially in the US.