Porsche Panamera "hands on"
Last Updated: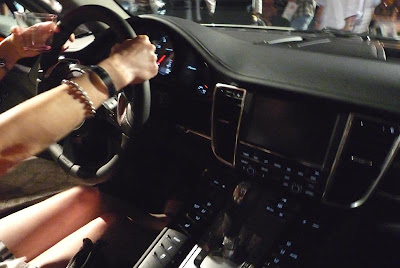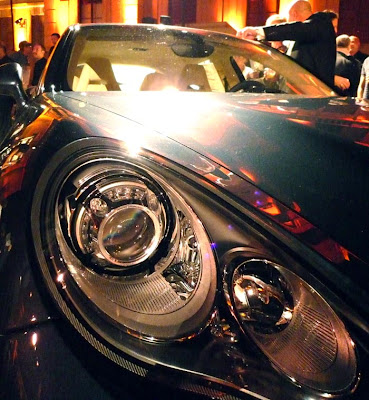 Right after the new Jaguar XJ, I got to see the new Porsche in person.
I have to say that this is the kind of car that does look better in person.
Sure, it is still a bit heavy looking, and not as good as the new Aston Martin Rapide. But it's also almost a 3rd of the price.
The car I sat in was the S model (no "non S" available yet) and it started at about $87 000.
First, it doesn't make you feel like an old fart when you get inside, like the new XJ.
It does have much sportier proportions.
And the back seat has a lot of legroom. It's only a 4 seater, but all seats are very roomy.
In person, I thought the interior was fantastic. Both modern and classy. And expensive looking, as it should be.
Plus, it is a hatchback, with folding rear seats.
I predict this will become the most popular Porsche in their current line up.
I am sure there will be a non S version by next year. And even a V6 later.
Which will make this car even more popular.
The only thing I was missing was a glass roof. But that's just me.
If I could afford any of these cars, I would jump into the Panamera and ignore the new XJ.
The Porsche is actually roomier and classier. Who would have thought.
And I usually love Jaguars…