VW's new "US only" sedan
Last Updated: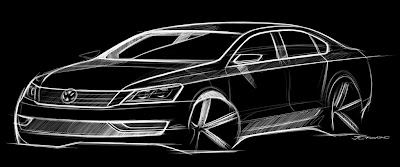 VW has released another official sketch.
The one from a few months ago was some sort of a computer generated (and exaggerated) illustration.
This one looks like it was done by a 4 year old on a chalkboard.
What the Hell???
And just like the other illustration, it doesn't really seem like an amazing car.
Nothing better than the current Passat or even close to the CC..
We'll see…