2010 Honda Crosstour prices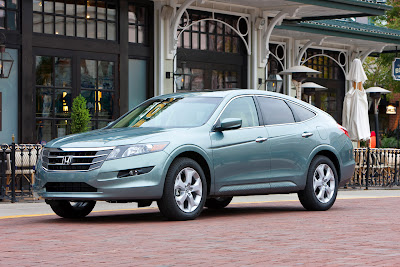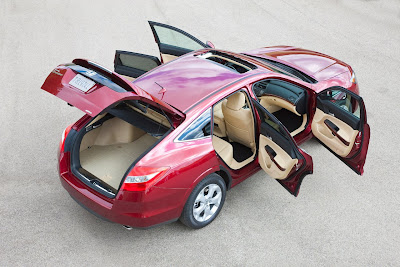 The new Crosstour starts at around $30 000.
It only comes with a V6 and there is no "base" LX model so far.
So it is about $2500 more than an equivalent Accord sedan.
It also gets 18MPG City and 27 MPG HWY in FWD form. about 1 MPG less for the AWD version.
Here are the prices:
-2WD EX………… $29,670
-2WD EX-L………. $32,570
-2WD EX-L Navi…. $34,770
-4WD EX-L………… $34,020
-4WD EX-L Navi…….$36,220
Add $710 delivery to all prices.