2010 Kia Carens/Rondo
Last Updated: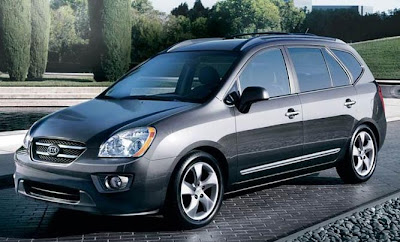 Some small revisions. (The "new" one is on top)
I drove a Rondo for a few days last year, and was not really impressed. It didn't really suck, but it was close.
Ride was smooth a quiet. And it as roomy.
But it felt like a minivan, so whys isn't it one?
And the all grey interior was really depressing to be in.
I guess "it's not for me"….