2012 Ford Focus mule
Last Updated: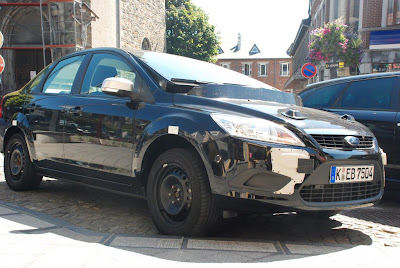 This is one of the weirdest test mules I've ever seen.
Based on the sedan version of the current Euro Focus.
It looks like they are testing a new more slated design for the windshield.
SI guess the next model will have a sleeker profile.