Finally! A great V6 engine for the 2011 Mustang.
Last Updated: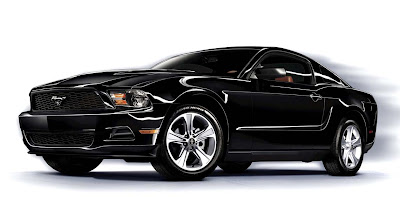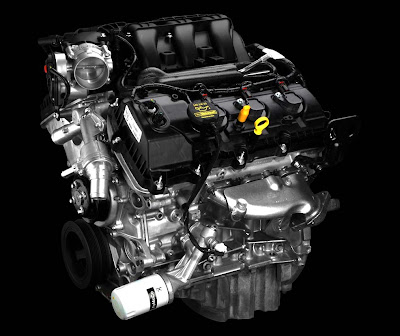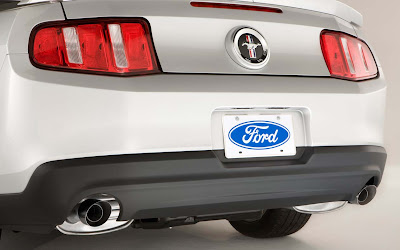 -3.7 Liter
-305hp
-30 MPG Hwy
-6 speed auto or manual
This is what the Mustang needed all along.
A great looking car with a decent interior and tons of personality. All at a good price.
A Performance option package will be available as well.
Who needs a V8?
Here is the official word:
" The 2011 Ford Mustang puts 305 high-performance horses in the hands of V-6 coupe buyers with a new all-aluminum dual-overhead cam (DOHC) engine that delivers a projected 30 mpg on the highway with a six-speed automatic transmission and fun for drivers on nearly every road.
For 2011, Mustang's new 3.7-liter Duratec 24-valve V-6 uses advanced engineering to deliver its power and economy: Twin Independent Variable Camshaft Timing (Ti-VCT) adjusts the valvetrain in microseconds. Aluminum construction means light weight. It's an engine designed to crank out torque down low, rev to 7,000 rpm and deliver the mechanical music sports coupe lovers crave everywhere in between.
"Mustang is completely transformed with this new engine," said Derrick Kuzak, group vice president, Global Product Development. "Everything people love about the car is still there and now under the hood is a V-6 engine that uses premium technology to deliver the power, the feel, the fuel efficiency, even the sound of the best sports coupes in the world.
Extra horsepower and refined engine operation will be the most noticeable features to new 2011 Mustang 3.7-liter V-6 buyers while projected class-leading fuel economy, also a standard feature, offers an additional bonus. The numbers speak for themselves:
• 19 mpg city/30 highway with six-speed automatic transmission, up from 16 mpg city/ 24 highway on the 2010 model with automatic – a 25 percent improvement over 2010
• 18 mpg city/29 highway with six-speed manual transmission, up from 18 mpg city/26 highway on the 2010 model with manual
To reinforce the sporty nature of the 2011 Mustang, all V-6 models will come standard with new instrument cluster graphics, including a speedometer that reads up to 160 mph and a tachometer that reads to 8,000 rpm, reflecting the free-revving style of the new engine.
Additional lightweight soundproofing measures help filter unpleasant, high-frequency noises while tuned intake and dual exhaust add the sounds Mustang buyers relish.
Occupants also benefit from new door seals and a rear wheel arch liner that reduce road noise for a quieter, more enjoyable drive, all with minimal weight gain compared to the 2010 model."