New Chinese electric sedan
Last Updated: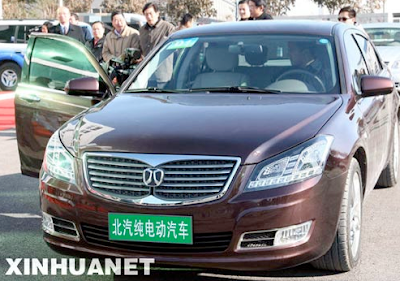 From the Beijing brand.
Seems to be doing 0 to 60 in about 15 seconds, with a top sped of 100mph and a range of about 130 miles on a charge.
Doesn't seem to bad.
They are expecting to start production of 20 000 to 40 000 cars a year starting in 2011.