2010 Hyundai Tucson
Last Updated: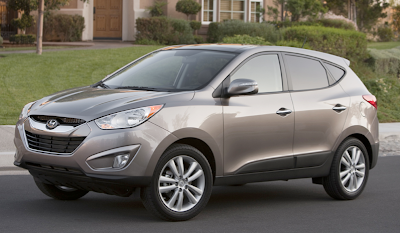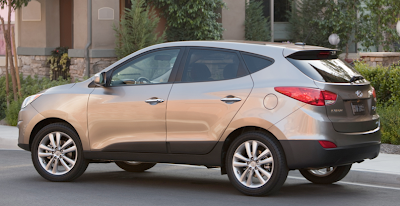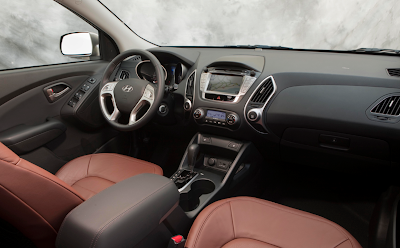 This looks so much better than the "old" one.
And the interior is one of the best in the segment.
I test drove the CRV and Rogue last year, and I can say, after sitting in the new Tucson this morning, that the Hyundai's interior is vastly superior to both.Plus the Rogue looks like they launched it before the design was finished…
I haven't driven the Tucson yet, but it couldn't be much worse than the Rogue with it horrible CVT (Other Nissan CVTs are great, go figure), noisy engine when pushed and scary handling in turns.
There is nothing wrong with the way the CRV drives. It's just so boring and I couldn't wait for the test week to end.
My favorite so far is the CX7.
We'll see how the new Tucson perform.
It keeps a 2.4 Liter engine with 176hp. No V6.
And gets EPA ratings of 23 mpg and 31 mpg highway.