2011 Audi Q5 Hybrid
Last Updated: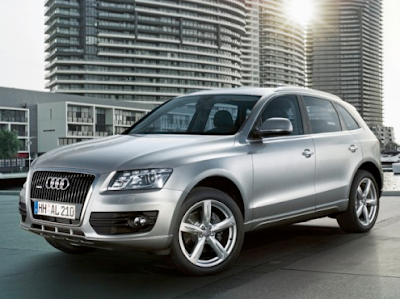 So it is coming after all, a hybrid version of the Q5.
At the end of next year.
Not sure this will have such an impact. The only competition being the Lexus RX Hybrid.
And it seems Audi/VW has much better experience with Diesel technology.
We'll see…
Here is what they say about their new year:
"Next year Audi will launch a series of new cars. The A1, A7, A8 and R8 Spyder will be added to the product portfolio during 2010. At the end of 2010 Audi will unveil the Audi Q5 Hybrid, which will reach the market at the start of 2011 as the brand's first full hybrid model. As Strotbek points out: "We will be in a position to finance all our planned investments from our operative cash flow."