2011 Saab 9.5 Combi
Last Updated: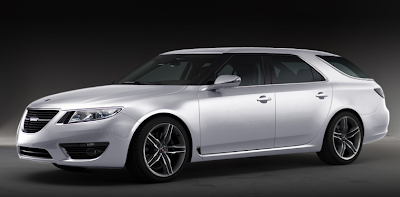 Not sure if this is the real thing yet.
But we might never see it anyway.
The future of the whole brand in uncertain, to say the least.
GM said yesterday that Spyker is the only interested buyer left. After selling the tooling from the previous generation 9.5 and pre facelift 9.3 to the Chinese.
GM will make a decision before the end of the month, so Saab might not be alive next year.
It's really too bad. I saw the new 9.5 in person and it looks great. And they have an all new 9.4 X around the corner.
It would be a shame.
So, if everyone sends me about 10 000 (Or whatever you can ), I will put an offer myself for Saab before the end of the month.
We will all own a bit of it.
How about it?