2011 WV Touareg
Last Updated: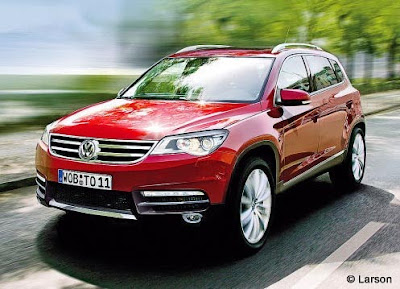 Still just an illustration, but seems pretty close to the spy shots that have been out.
I always thought the current model looked old, even when it came out.
This seems just a little bit sleeker. But these aren't great times to come up with a pretty expensive SUV.
VW should spend more money on the Tiguan. They really missed to boat on that one.
Compact SUVs are a pretty hot segment, at least in the US.
And the Tiguan isn't doing well at all.
A pretty boring design, priced higher than the competition and a pretty bad reputation for reliability are not a good combo.