2012 Ford Focus?
Last Updated: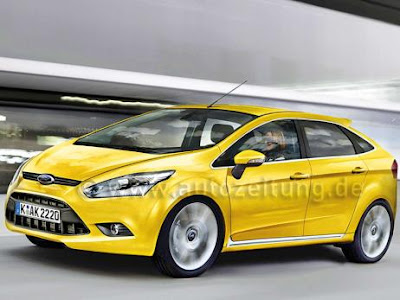 Yet another illustration…
But they all seem to be pointing in the same design direction: a larger Fiesta.
Which would be just fine.
By then it looks like Ford will have a very strong and competitive line up.
But I still think the Fusion isn't a great looking car.
The body is the same as when the car came out in 2005, only the front and rear were new for 2010.
By the time the new Focus comes out, the 7 year old design won't fit.
The next one should share almost everything with the new Euro Mondeo. (Which is the car we should have gotten in the 1st place).