BMW 535i GT
Last Updated: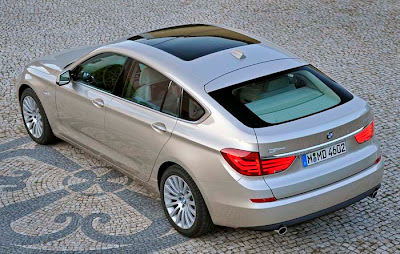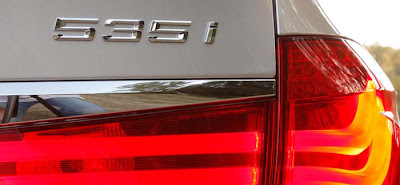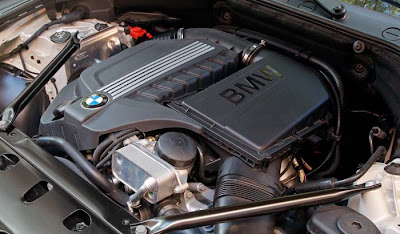 As expected, the new 5 series GT will be available with a 6 cylinder in the US.
Next spring.
300hp is more than enough for this kind of car. With a quite amazing torque curve that starts, and peaks, at 1200rpm!
Here is the official word:
"BMW 535i Gran Turismo with six-cylinder turbocharged engine
The BMW 5 Series Gran Turismo combines the attributes of an elegant sedan, a contemporary Sports Activity Vehicle and a classic Gran Turismo, masterfully melded into a single, harmonious vehicle. The six-cylinder turbocharged version of the 535i Gran Turismo will feature a new inline-6 which combines turbocharging, High Precision Injection, and variable VALVETRONIC valve management in one engine for the first time. This unique combination gives BMW's newest inline-6 a new level of performance and efficiency in the true spirit of BMW EfficientDynamics.
The new six-cylinder again displaces 3.0-liters and develops maximum output of 300 hp at 5,800 rpm, with peak torque of 300 lb-ft available all the way from 1,200–5,000 rpm. This is the same level of performance as the current 3.0-liter twin-turbo six-cylinder but with the innovation of twin-scroll technology and the integration of VALVETRONIC, this new engine will be even more fuel efficient. Both the responsiveness and efficiency of the 535i Gran Turismo will be further improved with the addition of BMW's new 8-speed automatic transmission. Benefitting from this kind of power, the BMW 535i Gran Turismo accelerates from a standstill to 60 mph in just 6.2 seconds."