Chevrolet Cruze wagon?
Last Updated: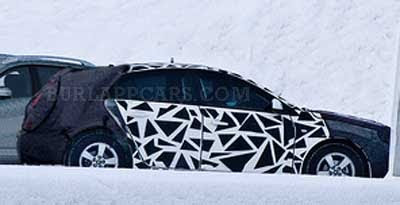 Looks like it is on its way.
I was actually pretty impressed with the Cruze when I saw it in person. Nothing earth shattering, but nothing really is in that segment.
And the interior seems to be above most of the competition. That might be another story once we get the new Civic and the next Focus.
I think a wagon version will allow them to offer something the competition doesn't, at least in the US.
If compact wagons are making a come back, Chevrolet could end up in the front lines.
Like what Buick could do for mid sized wagons with the Regal wagon.
I really think it would be a good move.
Anything to get rid of SUV's as family cars….