Inside the 2011 Chevrolet Cruze
Last Updated: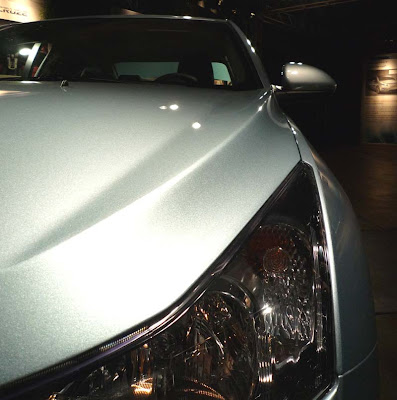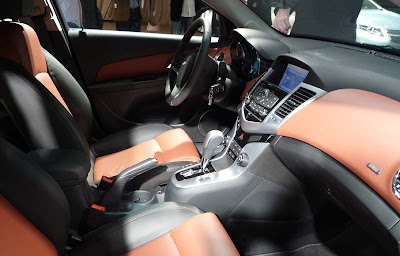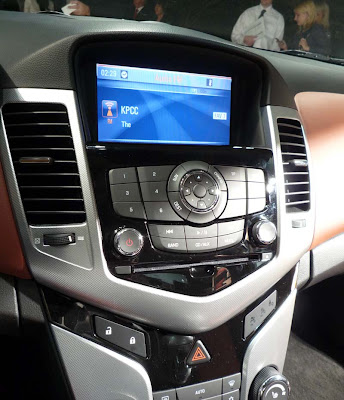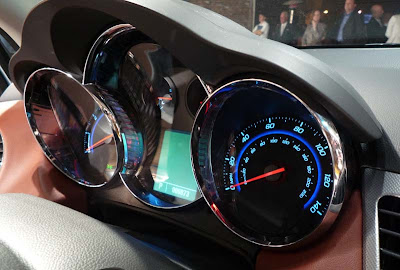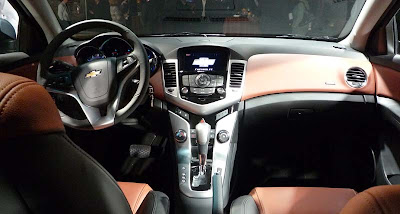 I must say, in real life, the interior of the new Cruze is very attractive.
The shapes are pleasant, and the whole thing seems of high quality.
I really like the part of the dashboard that matches the color of the seats. Something you don't see every day. And much better than some regular trim. Wood or otherwise.
I was a bit disapointed by it not having soft plastic. Especially that color part of the dash that does look soft in pictures, somehow.
But it still looks good, and most cars in the class are not using soft plastics (Except the new excellent Mazda 3)
Everything seems well made and solid.
A nice place to be on a long trip.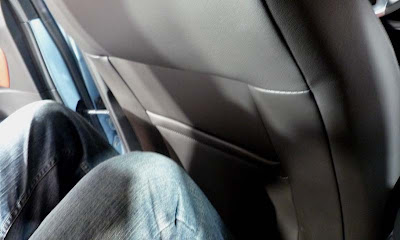 Rear legroom is fine, not amazing. But pretty much what is expected in the class.
Much better than the Mazda3.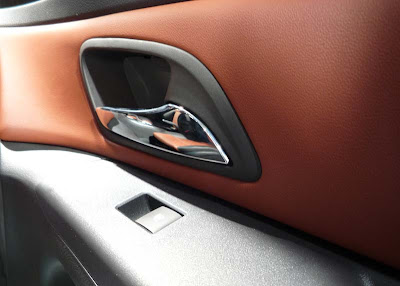 See what I mean? It does look like soft plastic, doesn't it…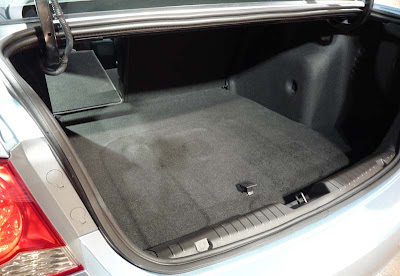 The trunk is huge. Perfect for its family car mission.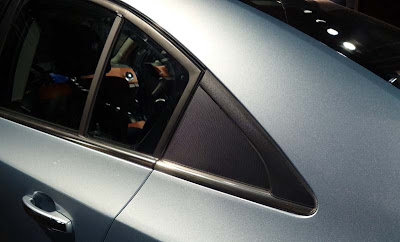 These little plastic panels behind the side windows don't look better in real life.
From far it's OK. But up close, they do look cheap.
Like they always do. On any car.
The new Cruze seems like a very nice car. And GM is really confident the 1.4 Liter Turbo can get at least 40 MPG on the Hwy.
Not bad for a solid roomy family car.
Is it better than the current Civic or Mazda3 ? I'm not sure.
The interior seems more upscale and interesting than the Honda. But the interior in the Mazda is great.
So it will be competitive.
But an all new Focus is coming out next year too.
GM's small sedan might once again be a step behind by then…