Inside the 2011 Chevrolet Volt
Last Updated: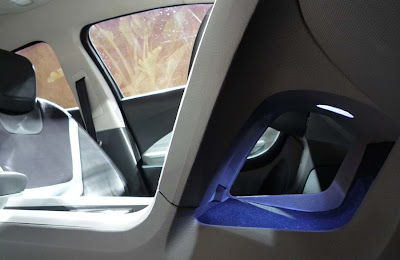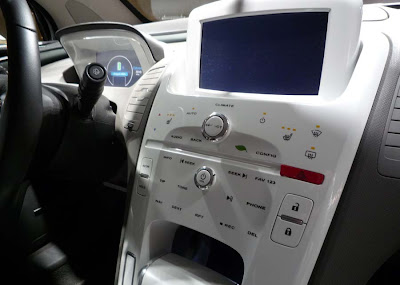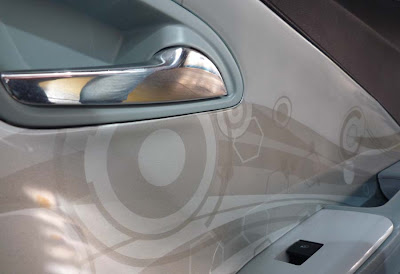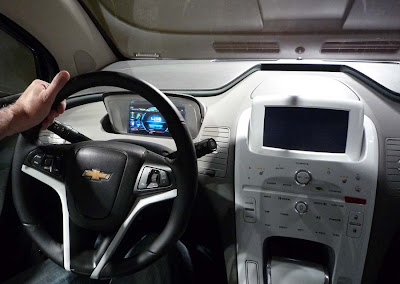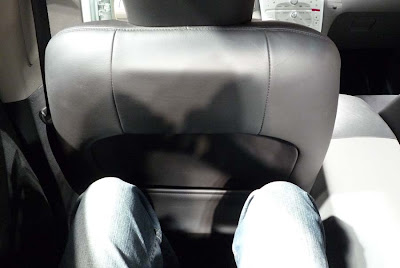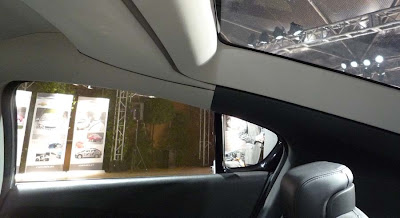 The car I sat inside yesterday was not a final production model, so I won't be commenting on the quality of the plastics, and the fit and finish of the car.
It looks fine inside, maybe trying a bit too hard to appeal to the iPod crowd.
The pattern on the door panels are a bit much. Again, trying a bit too hard to be cool. Like some old guy's view of what young people might like…
The 4 seater arrangement is fine, except that the rear seats are directly under the glass from the hatch. Which might get hot.
The car looks fine in person, but I really think GM should start showing other colors. I saw pictures of the black one and it looks much better. We've all seen this light blue green on the car for too long….
Basically, I can't wait to drive one….