Lancia/Chrysler prototype?
Last Updated: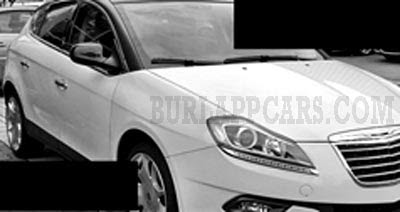 This was sent to me by a reader and it looks like Chrysler is considering adding the Delta to the Chrysler line up.
At least in the US where we don't have Lancia.
I am told the picture was taken in Europe, not in the US.
The Delta would be a really nice and modern looking Chrysler.
Right now, they don't have much to offer. The minivans are still selling, and the Challenger is a cool car, the Mustang and Camaro sell much more.
Plus, the brand's future is still up in the air and most people won't even think of getting a Chrysler.
Re-badging seems the only choice. At least for the next couple of years.