Peugeot 206 Pick up
Last Updated: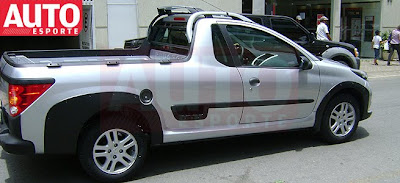 Peugeot is actually pretty familiar with pick ups.
Over the years they have produced pick up versions of the 403, 504 and 203 sedans.
This new one would be based on their popular 206 Model.
And it looks really cool.
Not sure if this is actually for Europe or south America where pick ups are more popular.
I think these might be a good idea in the US. Like smaller more modern versions of our old El Caminos.
Pick up versions of popular sedans.
I guess the market is actually turning more towards small trucks like the Ford Transit Connect than small open pick ups….