Renault Megane convertible illustration
Last Updated: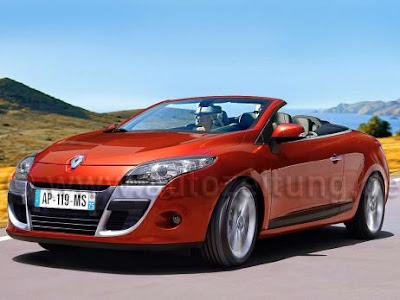 As usual with the Megane, the convertible is really late to the party.
The Megane is a nice looking car, so I'm sure the hard top convertible version of the new model will look pretty good.
Except for that long truck, as seen on other spy pics. Pretty much the same as the current model.
The new Peugeot 308 CC seems better proportioned.