R.I.P Kia Borrego ?
Last Updated: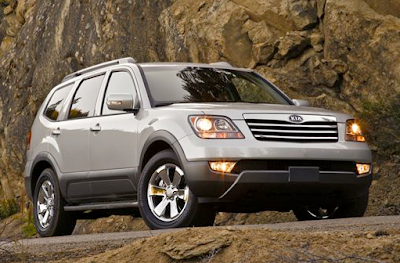 Could be.
Kia has already announced there will be no 2010 models of the big truck based SUV.
Seems almost nobody wants one.
Launched last year, just when the market was turning away from big, thirsty truck based SUV's. Talk about bad timing.
I am sure it is a decent truck, but that's just not what people want anymore.
The Borrego was years too late…
Click on the title for more.