2011 Buick Regal prices
Last Updated: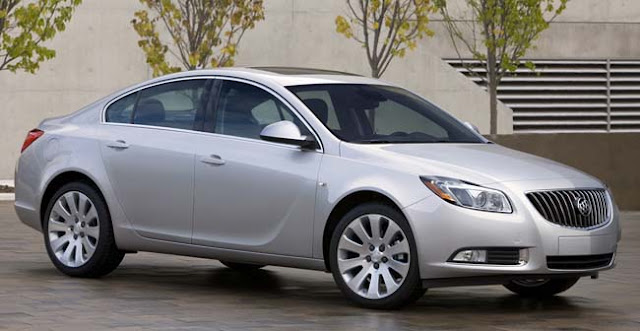 The all new 2011 Buick Regal will start at $27 000.
Exactly the same price GM announced earlier for the 2.4 Liter Lacrosse CX.
Same engine but a larger car.
Although the $27 000 Regal is a mid level CXL.
A cheaper CX will be available later.
I really liked the Regal when I sat in it, but the Lacrosse interior is much better.
Sure, the larger Lacrosse with the same engine would be slower. But still.
I guess the Regal CXL comes with more standard features too, than the base Lacrosse CX.
(The Lacrosse CXL is actually about $3000 more)
We'll see how that works out for GM.
Here is their official word:
"
Buick today announced pricing for the all-new 2011 Regal. Prices start at $26,995 for the premium CXL model, including a $750 destination charge.
Regal's CXL turbo model will start at $29,495, including a $750 destination charge.