2011 Porsche Cayenne Hybrid
Last Updated: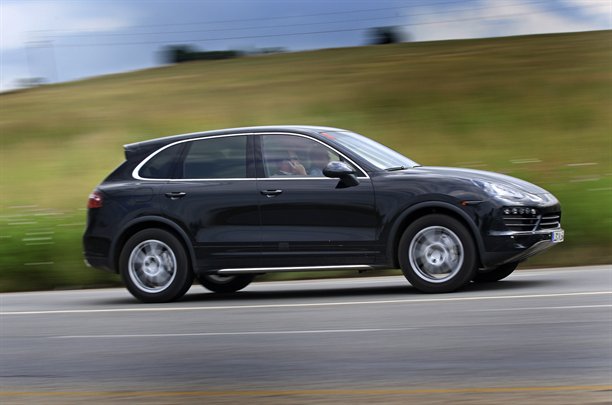 The Cayenne will be all new for 2011.
The ones driven on these pictures by the "Autocar" crew still have some light camouflage, but we can a good idea of what the final production model will look like. A lot less original than the current one.
You can take out the "Porsche front end" and it could be pretty much anything.
The new Hybrid model will get a 325hp V6 with an electric motor for a total of 375hp.
It can be fully electric at speeds up to 31mph.
The motor and the four wheel drive system are both from Audi.
What does make a Porsche a Porsche? Really…