2011/12 Nissan Versa?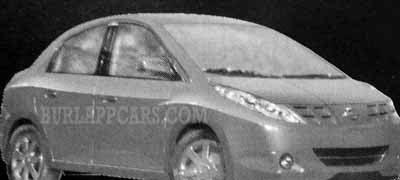 It does look like it.
Unless this is the new Sentra?
It does look quite weird no matter what it is. Sort of a Leaf with a trunk.
Not the prettiest thing.
Nissans/Infinitis all seem to be melting lately…
One thing is sure, they can only improve on the Versa. After a whole week of test driving the base $11 000 model, I came out pretty depressed. Sure options would help, but then it is way too expensive for what it is.
Not something I would want to drive every day.
I would much rather get a used Sentra for the money. A much better car in every way.