2012 Hyundai Elantra
Last Updated: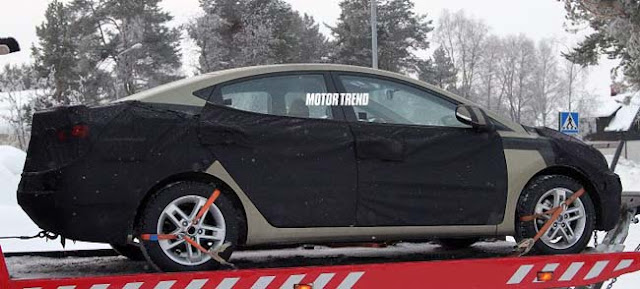 Once again, this looks to be pretty sleek. Especially for something competing with the Corollas of the world.
MotorTrend seems to think the car will be fitted with a version of the new 2.4 Liter that comes in the new Sonata.
I don't see why both these cars would get the same engine.
They also mention that, in the new Sonata, this engine is expected to be rated at 35MPG HWY.
I have never heard that either.
If true, that would make the Sonata a best in class as far as MPG is concerned.