All new VW Touareg
Last Updated: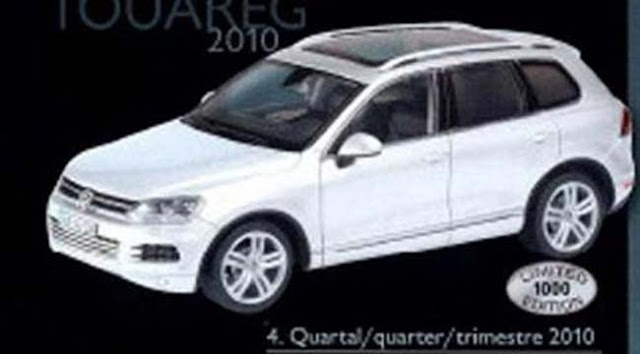 The all new Touareg has been discovered, at least the toy version.
Which looks pretty detailed.
And we can see a new design that is even more boring and conservative than the current one.
Quite an accomplishment.
I never liked the current model. I always thought it looked old even before it came out.